"First of all I want to tell you that this really adds something to studying the cello. Also the directions that give you how to study are SUPER! And then that gear with which you can practice the exercise slower / or your speed! REALLY AMAZING! What a job there is! Cheers! You always clearly indicate the beginning and end."
Evaren about the Sakom bundles
I have been teaching for over 25 years! I've probably been working with books by Jakob Sakom and Rick Mooney for over 15 years. The Sakom collections are filled with classical duets (for you and me together) and well constructed with pieces by 10 different composers, all of whom were cellists themselves. Rick Mooney is the most structured provider of a position-switching method with easy-to-hear pieces.
Jakob Sakom and Position Pieces van Rick Mooney; online cello video bundles
I have put several cello bundles on video. Both the melody line and the accompanying voice, with a professional videographer and professional sound equipment. The editor has placed the sheet music at the bottom of the video, pre-mounted a tap and by means of the gear in the picture you can make the music play slower and faster while the pitch remains the same. You help yourself by hearing beforehand how your line should sound. You can play your part with me but also play your part while I play the second voice! A good internet connection is a must.
These online cello courses are available:
A fellow teacher reviewing this course wrote this:
"And what I wanted to say and words and letters fall short!!! I am positively drowning in your wonderful work/course. Fantastic!!! Really practical, what a calm you radiate, perfect."
What a compliment!
This online cello basic training is for the cellist who would like to improve and supplement himself. Because in class you work on pieces, and probably never a whole lesson on your technique. Technique can be applied in your pieces, but often it is not discussed enough because we want to play in lessons, preferably playing together. For years I have been giving workshops like Back to basics and I have a clear idea of ​​everything I think is important for you to know.
I don't want to keep you "small" but introduce you to all the techniques that you will explore in the coming years. I give you a lot of tips for a beautiful tone, awareness exercises, relaxation exercises, but also give you golden tips about your right upper arm, mastering your thumbs, the big grip and how to apply it, position switch for beginners. Click the button below to view a table of contents. Everything has been reviewed in collaboration with 16 cellists who were the first to buy the course.
Scroll down for many reviews about the BooStcamp base level!
Tip: keep an eye on my weekly Cello VideoBlogPost for interesting discounts!
For only € 147 you get access to 1 online bundle from Jakob Sakom that have been played by me. You will receive the paper book at € 21.80 from me when you buy a separate bundle. You can take the book with you from the studio in Amsterdam Houthaven or Havelte, where I teach, or I will send it to you. The shipping costs are then for you. There are approximately 50-55 films available per bundle. In total there are 3 bundles available. Let's play together!
Position Pieces – Rick Mooney
When teaching someone to switch positions, I always choose Rick Mooney's phenomenal book Position pieces. It has the necessary structure, the parts are easy on the ear that moves you to a logical sounding note, and he is the only one from the entire method spectrum to offer fill-in exercises that will make your brain crack about what is in THAT position on each string. on each finger for note. That is the essence; you can't get around that. There are 7 chapters where he covers the first four positions, namely he counts in 'lower' and 'upper' positions, and there is one last chapter where he goes through all the positions, combining all the learned positions. Find cello structure, find it here. Under all the pieces you will find a short text that tells you what I often come across in class, what you can pay attention to, speaking from experience. Good luck!
New online courses coming soon!
First cello suite in G, J.S. Bach
Baroque cello course
Always available
You can access these bundles at any time of the day, wherever you are. A good internet connection is a must.
Good picture and sound
The video clips are all recorded with professional sound and video equipment.
Slower and faster
You can play the videos slower and faster without changing pitch; sublime! You do this by clicking on the gear in the bottom right corner of the screen.
So often when I was in class I thought: if only I had a video of this! My memory is a problem due to a car accident: the videos now show me what to do again and again and it gives me many targeted exercises that I can do every day. There is not always enough time in class to pay attention to these kinds of important details. such as stick posture, upper arm posture, "studying in pie slices": Now I can watch them over and over again. The great thing is that I always have access to the program and I can access it whenever it suits me. And the great thing is that you can play the video slower: ideal! Small manageable videos, watching a lot in a row: I can't stop, ha-ha! I would absolutely recommend this workout to everyone. The communication with Scarlett is also very pleasant: she is always ready with advice.
During your cello lesson you do not get to the core of the technique. Through this course, I have the material at hand every time at any time when it suits me. I have a busy life but I really want to become good, to be able to deliver quality. This course is an adventure: it helps you go beyond your limits.
I was hesitant because of the price, but my husband gave me the training as a gift. He knows how important this is to me: music opens my heart. I need music to live. I'm really happy with this, it's the best I could have done. I'm already saving for when the advanced course comes out. I am looking forward to taking the course even though it is late at night when the children are asleep.
What a huge job you did recording all those pieces! And how good and useful it has become! I started yesterday with the first pieces and immediately notice how nice it is to hear the melody on the sliding staff. I also really like the option to take a good look at how you put your fingers and make some jumps. And with the video on the entire screen of my laptop, I can easily read the notes 😉. This bundle really makes studying easier and more fun!
"It doesn't matter whether I work via laptop or Ipad; everything works; like!"
"What fun this is! And very addictive, all the works stay here at home because I keep crawling behind that cello 😂"
My compliments for the online collection Rick Mooney Position Pieces. That looks neat, nice and clear. With indications for possible pitfalls. A great pleasure to be able to play like this. What I like most is your smile at the end of a duet! Regardless of how the first part sounds…, very encouraging haha! Thank you!
"Now I can hear how it should sound; I make fewer mistakes. Playing together with the accompanying party is my next goal."
"Practiced Sakom again today. It is so much more pleasant and inspiring to be able to play with music as an example."
"Too bad I already had bundle one out; what a difference! This is much easier and more fun…"
Excellent exercises to improve your positioning game
This course is highly recommended for cellists who are trying to improve their positional playing. Good videos with great tips below to improve your game.
I am very glad that I came across you on my path. After not playing for 30 years I knew; I have to start somewhere and then I came to you via YouTube. I had gone through all your Youtube cello lessons and really liked it! Then came your blog post with your BooStcamp and I didn't hesitate for a moment; I treat myself! I had already purchased the online Sakom bundles; so much fun! I've had so much fun playing the cello again. Not a single cello teacher to be found. I'm so happy.
I have been in education for 37 years. I hear from you that you are a real teacher.
This is THE way for me to learn again and move forward, with pleasure. Before I met you, it was very difficult to pick it up again. Just the sequence, the attitude, just the video "relieve your thumb", that was an eye opener for me. I can't remember having this before. Now I hear that for the first time and it helps me so much.
I can now play longer without having physical complaints. In the beginning it hurt so much, my thumbs, left and right. But with the right training I can go a long way.
I have now made a plan with your program with how I tackle my game that day. I want to do some exercises for both left and right and how do I build it up. I set my goals, pie slices, and in the meantime just make music. With you I have an online assistant!
Gosh I'm so glad that you can also learn from a distance. I think it's a golden handle. And you are doing well! You are very encouraging to your students. You can break and make people, you make people. Your enthusiasm is very contagious.
You are so concentrated that you surrender. You have a very natural look.
You also indicated if I was having trouble with something, would you like to make a video about it. But there is still so much material; I can go on with this for years to come.
The BooStcamp bonus includes recordings of your Bootcamp in 2020.  One chapter is about changing position. You do exercises there with cellists of all levels and I thought; I'm just joining. And then I manage to do that while I would never have thought of trying it myself. Just great! Thanks to your position change exercises I do that, I think that's such beautiful things…
I can recommend to everyone: give yourself this BooStcamp as a gift.
What do I actually see?
You get a video from me where I first play the part of the student and then in the same video the part of the teacher follows.
Is the pace too fast?
We have opted for a system where you can play the clip slower and faster yourself without a difference in pitch. You choose your pace.
What device can I take this course on?
On a computer, laptop, tablet and phone. Make sure you have a stable internet connection.
How long do I have access?
Unlimited access forever!
Does this course work well?
See the references; the students who have taken a course are very enthusiastic!
How can I pay?
You will find a yellow button on every page of each bundle. With this you send an email with your name, mobile phone number and indicate which bundle(s) you want to order. You will receive a Tikkie from me. After you have paid this, you will receive access to your bundle(s) within 24 hours.
Are there any UK online courses?
Yes, the Sakom courses and Position Pieces are available in English. Click here for more information.
Do you have questions? Don't worry, I'll be happy to answer them.
Scarlett Arts
Celloteacher
+316-18189005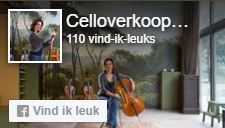 We gaan zorgvuldig om met je gegevens. Je kunt de
privacyverklaring
hier lezen. Bij aanmelding geef je toestemming om de VideoBlogPost te ontvangen en op de hoogte te blijven van onze producten en diensten.