Workshops Cello
in Amsterdam and
Havelte, Drenthe
Hereby the overview cello workshops and cello courses of 2020.
You can register for a workshop via the contact form below.
26-27 September 2020 | Cello Bootcamp [PILOT] € 239.00 - € 499.00 | All levels | Havelte
On the 26th and 27th of September I organise a PILOT: Cello Bootcamp in Havelte. I've been working on it since June; so exciting, also for me! 9 Blocks of cello sport for a maximum of 8 physical participants and unlimited online participants. Think themes such as dynamics, strokes, vibrato, thumb position, changing position, learning to make speed, agility, and much more! Both days will end with a Cooling down in the form of a delicious playing block for the physical participants. Do you want to get better and gain technical depth, and play together?
From now on you can register via info@celloverkoop.nl 
8 October 2020 | Composition Romantic repertoire | € 52 | Average/advanced | Amsterdam
8 October from 19.00 till 21.15 in the evening in Amsterdam; playing together a romantic repertoire. You can join us if you have been changing position for several years.
This evening is filled with playing beautiful adaptations of works of great masters like Tchaikovsky, Bruckner, Mascagni but also Ennio Morricone.
Do you doubt if this is something for you? Talk to me.
There is room for max. 8 participants
7-8 November 2020 | Celloweekend for beginners | € 225 | Havelte
For the first time I am organizing a Celloweekend in Havelte especially for BEGINNERS! Do you play the cello for less than a year? Or do you play longer but really feel like a beginner? Do you doubt whether you can already take part in a cello course or holiday? Now I remove that doubt; every beginner is welcome here, on the condition that he has had at least ten cello lessons.
Join us at Havelte these days and we play a lot together, with cellists and with the piano. Also work on your basic technique by doing a back to basics block, more like Into basics for us! We also look at the necessary maintenance of your cello and there is time for relaxation in nature when you are ready.
There is room for a maximum of 14 cellists. If more than 8 cellists register, colleague teacher Lotte Groot from Amsterdam will join me and we will split up the groups. Everyone gets positive attention.
From now on you can register. You look for a place to stay, we will provide you with two lunches and dinner on Saturday evening. Sign up, it will be super fun!
Saturday 19 or Sunday 20 Dec. 2020 | Christmas Extreme | € 79 | All levels | Havelte
How fanTAStic it was last year during the Cello X-mas Extreme! Start your Christmas feeling in time this year by playing Christmas music for a whole day. Christmas music for cello ensemble ranging from Christmas Carols and American Christmas to European Christmas music; I arrange it. The whole house is decorated, once again I take care of tasty food (the fish soup was a hit!) and the music.
But… less music than last year: I now make a smaller selection. No more than 20 participants can register per day. If there are 10 or more registrants, cello colleague teacher Koen Schouten will join me and we will work with the groups. If there are 15 or more participants, teacher Lotte Groot will also join us and we will work with the three groups.
Conditions:
At the moment you register for one (or more) workshops, I will send you an email to confirm your registration and an indication for payment to account number NL52 RABO 012 16 12 481 in the name of Scarlett Arts Muziek in Havelte.
Please note: no refunds are possible unless the workshop is cancelled. If you register, I will assume that you will participate. In times of unforeseen measures such as the Corona virus, I will try to find a suitable solution. In the unlikely event that you are unable to attend a workshop, you may transfer your place to another cellist.
After your e-mail I will hold the place for you for a week. Your registration is only final after you have paid the participation fee.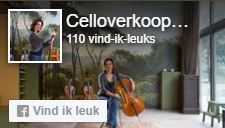 We gaan zorgvuldig om met je gegevens. Je kunt de privacyverklaring hier lezen. Bij aanmelding geef je toestemming om de VideoBlogPost te ontvangen en op de hoogte te blijven van onze producten en diensten.